ELS@H Resources
The Zaentz Initiative is dedicated to a rapid-cycle dissemination strategy that provides accessible, progressive, and practical resources.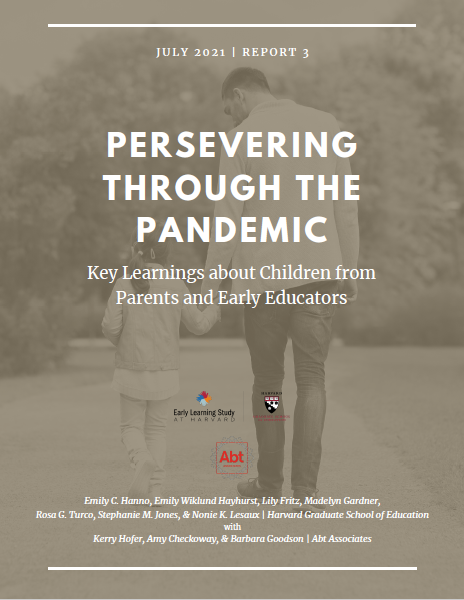 Leveraging data collected in late 2020 and early 2021 as part of the Early Learning Study at Harvard (ELS@H), this report captures the ongoing effects of the COVID-19 pandemic on children, families, and early educators in Massachusetts. This report contains five snapshots addressing two guiding questions: How are children doing? And what is helping children and families cope with the challenges they have faced over the past fifteen months?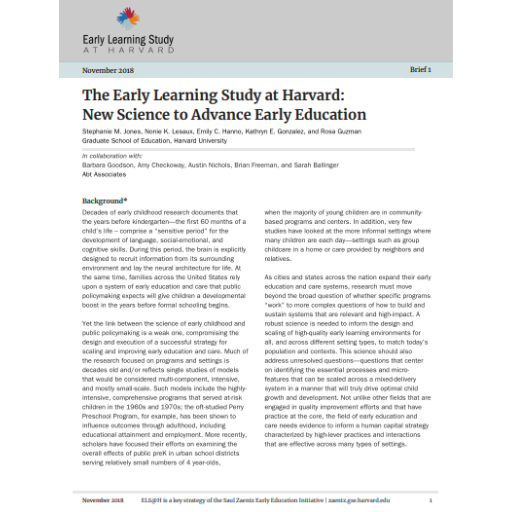 Decades of early childhood research documents that the years before kindergarten—the first 60 months of a child's life – comprise a "sensitive period" for the development of language, social-emotional, and cognitive skills. During this period, the brain is explicitly designed to recruit information from its surrounding environment and lay the neural architecture for life. At the same time, families across the United States rely upon a system of early education and care that public policymaking expects will give children a developmental boost in the years before formal schooling begins.